Why is it called the Foundational Year? Because we "develop a set of behaviors and skills, attitudes, and strategies that are crucial to academic performance" (Nagaoka, et al., 2015), but also to understand what mentoring is so girls learn to identify mentors and develop relationships even after they graduate from our program. We are focused on the deeper social engagement within high school and the ability of students to work with technology and learn every day career and life skills and knowledge from multiple women professionals. This helps students better navigate transitions from high school to post-secondary pathways.
Through our multi-faceted approach of developing 1) peer leaders who develop 2) an in-school peer community by establishing a Chapter Club, and 3) an e-mentoring program where girls meet virtually with 3 culturally responsive professionals in careers of interest to the girls, increases student use of technology, communication skills with various audiences, familiarity of college and career culture and post-secondary pathways, access to internships, and school engagement and belonging, which has a direct impact on academic performance.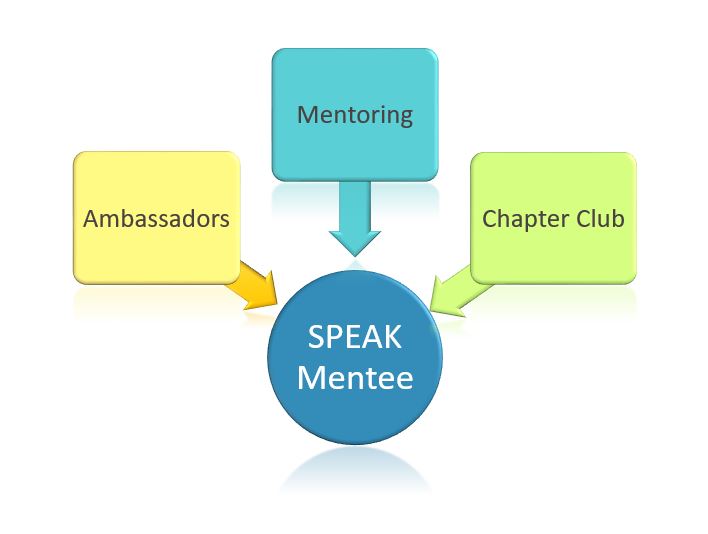 Our 3-Pronged Holistic Approach ensures college and career preparedness
SPEAK mentees are supported in school through a peer community that meets in a Chapter Club, led by peer leaders called Ambassadors, and through virtual mentoring sessions 3 culturally responsive career professionals who match on career and provide college and career exposure and workforce readiness skills.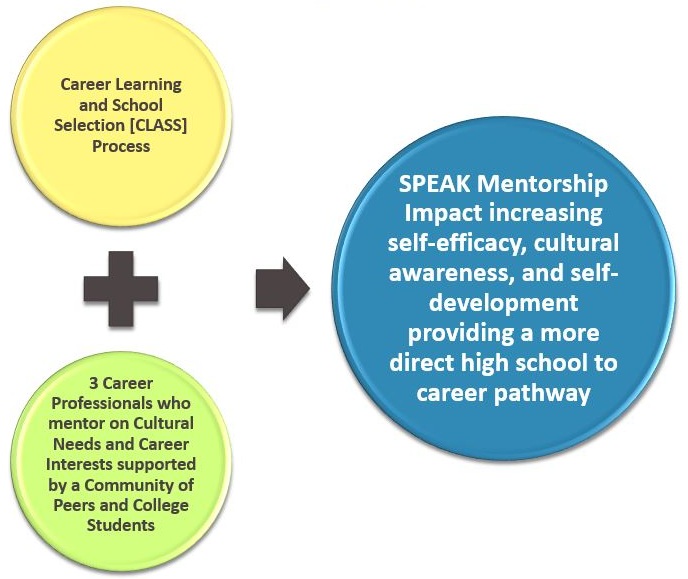 Re-imagine Education That Works For Today's Children and Tomorrow's Workforce Leaders
SPEAK Mentorship puts up a virtual Speaker Series open to all where we present 10 incredible speakers each year from September to June who have achieved a lot in their careers and have overcome many obstacles, identified opportunities, and persevered to a point of success within their careers. Our speakers predominantly come from immigrant backgrounds, and are very close to the cultures of their country of origin. We feature one speaker per month, through a webinar that is recorded for later viewing purposes for our larger audience. All of our speaker events can be viewed on our YouTube channel for free.
We develop a Social Support Network around current and future leaders to help them access further opportunities and build critical social capital. Our SPEAK Summit is one way to develop this Social Support network, which provides the platform for inter-generational conversations necessary to connect and develop current and future leaders. We also work with sister organizations with opportunities to spread the word within our network about scholarships, competitions, internships and make any connections to help those interested pursue those opportunities. If you'd like to become a sister organization, please contact us to find out more.