mentee
Foundational Year
Open Your World to New Opportunities
Welcome to SPEAK Mentorship and we're glad you're interested in becoming a SPEAK Mentorship Foundational Year mentee! We look forward to matching you with the most incredible women during your mentoring journey and helping you develop a community of peers through the in-school SPEAK Chapter Club led by a peer leader called an Ambassador. We trust that you will grow and learn a lot about yourself in the process, supported by your mentors and an in-school peer community.

The mentoring journey is quite simple. You must first complete an application, which will be reviewed for information such as your background, your location, your college and career choices, skills you have, and more. Please complete the application as thoroughly as possible so we can match you with the most effective mentors for you.
You may be assigned to a Mentor Connector (MC), who will guide you through your entire mentoring journey, and will be a good access point for any questions or information. Your Mentor Connector will work with you before you start with your mentoring to start you with the CLASS: Career Learning and School Selection, process, which will help you track how you grow and develop.
CLASS IT UP
The CLASS Process, or Career Learning and School Selection process, is at the heart of our mentoring program, and clearly tracks and identifies the learning, developing, and growth process of all our mentees.
Want to learn more about SPEAK Mentorship's Foundational Year?
Watch this video to find out more!
Looking to go through the program independently? Looking for a mentor for your child? Read below about how students can go through three rounds of mentoring during the Foundational Year.
Each Mentoring Round, you and an Accountability Partner, a fellow mentee, will meet with a mentor virtually for 9 mentoring sessions. The program year is a total of 3 mentoring rounds, with 3 different career professionals, and you may be paired with different Accountability Partners in each round.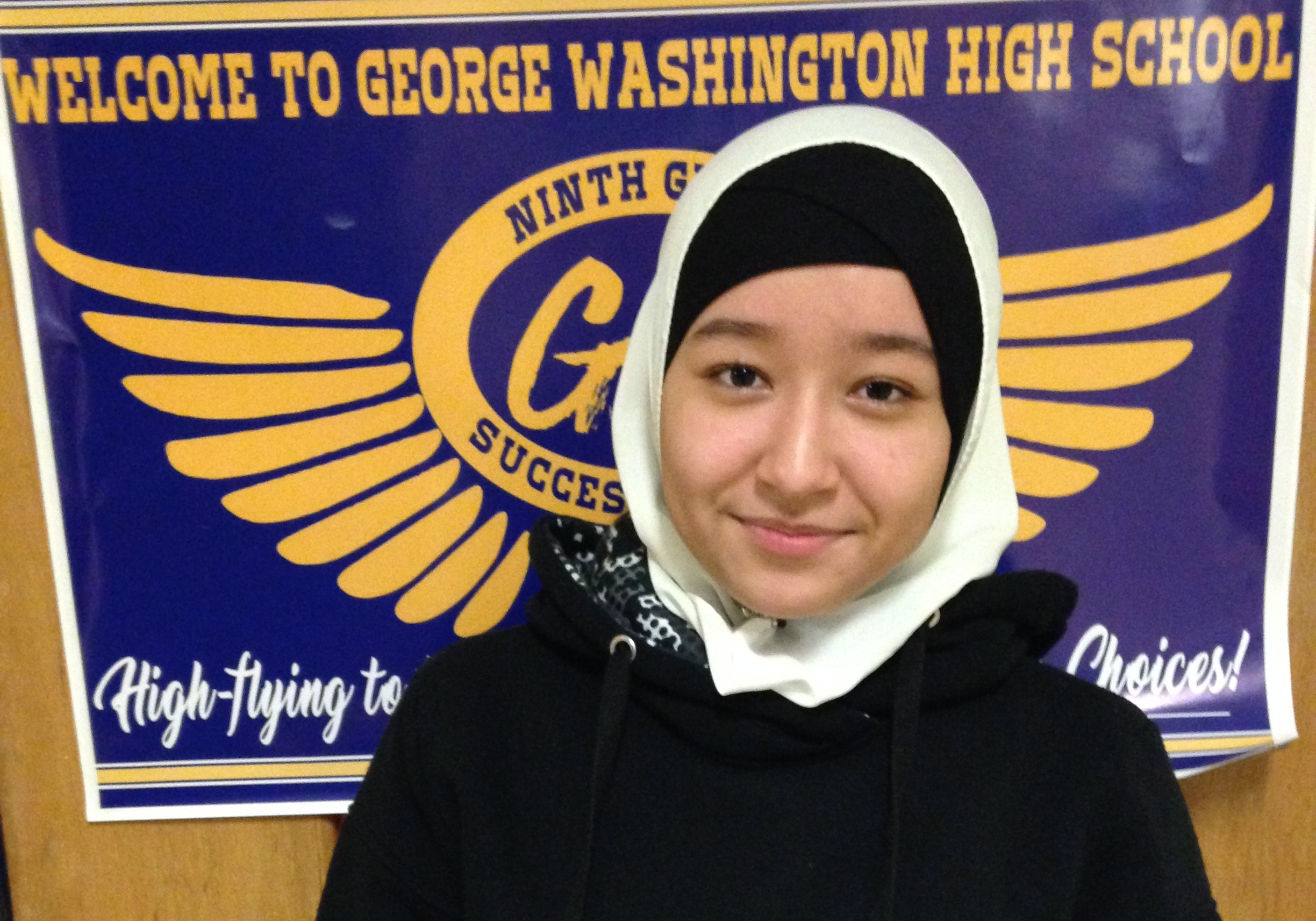 "Mentors are like your guide, your friends, someone that really cares about you. It's like walking on lava but mentors put blocks in front of you so you can walk past it. They will help you and tell you what they experienced, what they've been through, and how they did it, so you can learn from them.
The skills I learned, I was able to apply in every day situations, both inside and outside of school. I am now able to help others and they are very thankful."
During your mentoring sessions, you will work through 3 different skills that are particular to the mentor's career, practicing 3 component skills of each of the skill during the weeks. You will learn about different individuals in the mentor's career ecosystem, and may even be introduced to a few individuals. Finally, you will get involved in different causes by providing your time and skills to local organizations and learning about and contributing to your civic duty.
Over the year, you will be completing your own resume with the different skills and experiences you have during your mentoring year. The Class Process will help you revisit your college and career choices by reflecting on what you've learned and how you've grown over the year so that you can apply to different opportunities as the year goes on.
Finally, in the school-based program, your Ambassador will help lead a SPEAK Chapter Club where you will continue to learn about leadership, diversity and inclusion, practice self-reflection and mindfulness, and more. This supportive community of peers will be a critical supportive network as you move towards achieving your personal and professional goals.
Is This Program Right For Me?
Your school may host an information session where you can learn more about SPEAK Mentorship and its Foundational Year. If you are still unsure, consider our 'Eligibility' requirements and whether you can successfully commit to the program to successfully graduate.
Eligibility requirements for students going through the program out of school include:
a student in high school or college able to commit to the Foundational Year

require a career professional to serve as a mentor

complete application and submit application fee

submit signed parent waiver, head shot, brief bio, and report card,

and submit the program fee of $350.
The Foundational Year is one where you will learn a lot about yourself, gain a lot of skills working with different mentors, learn about many different positions in careers of interest, network with women and peers, and go through the CLASS process, where you will track your growth and determine the best colleges and career pathway for yourself. As a part of SPEAK Mentorship, you will be a part of a supportive network full of opportunities!
There are many benefits to joining the SPEAK Mentorship Foundational Year. You will develop a lot of connections that will open up doors to opportunities and development. These will be critical in defining who you are, the most important question colleges ask when deciding whether their college is right for you. The skills you will learn will also help you prepare for your future career and show colleges and future employers you are serious about the path you have chosen for yourself. Most importantly, you will gain a community in SPEAK Mentorship that will help you reach your personal and professional goals so you can become a future workforce leader.
What Happens Once I Graduate?
The most important thing between you and an opportunity is the bridge. We work to be that bridge every day through the work we do with individuals who are looking to develop themselves and lead others.
As a graduate of the Foundational Year, you have proven that you are committed to your self-development, and understand how to value yours and others time. SPEAK Mentors are incredibly busy people who give their time to ensure the next generation of workforce leaders face less obstacles in their way towards success. If you have successfully graduated from the Foundational Year, that shows us and SPEAK mentors that you have attended your sessions, been responsible to your mentor and the schedule, and committed to learning the most from mentors and your peer community.
Alumni Newsletter
Alumni stay connected within our network through our Alumni Newsletter, which provides them multiple opportunities such as internships, scholarships, competitions, and relevant news to further develop themselves and highlight their narrative for the colleges and careers they are interested in.
Exploratory Years
Our alumni also receive an invitation to our Exploratory Years program, exclusive to those who have shown a true commitment to themselves and their ability to be held accountable to mentors. Work with mentors independently, continuing to explore college and career pathways.
College Transition and Other Advancement Opportunities
Finally, we know that ongoing support is critical to ensure you successfully achieve your goals. As an engaged alumni, you will receive ongoing support to help you through the college application and transition process, opportunities to meet more professionals through special invitations to our in-person networking events, such as our SPEAK Summit, where we have opportunities to meet college admissions representatives, learn about internships, and further add people to your network who can land you your first job and open many doors.
If you are committed to your success, we will help you get there so we can change what a leader looks like across all career fields!
Mentoring runs November to June, with applications for mentoring due by the end of August.
Each student in our Foundational Year (FY) receives 3 mentors, who work with the students for 9 sessions each, covering
college and career discussions,

cultural awareness, and

civic engagement
Once a student has completed the FY successfully, they are considered alumni and can mentor with additional SPEAK mentors in our network through our Exploratory Years. However, completion of the Foundational Year (FY) is required. If you're looking for a mentor for yourself or you're a parent looking for a mentor for their child, this program is a great fit because you will have access to not one but to three mentors who will guide you towards success! Apply today.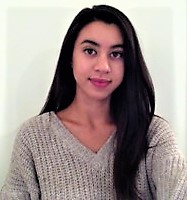 Create Confidence, Be Bold
"I feel I have become more confident in myself and also inspired to take steps forward in my own community — for example, starting a club in my school!" Gabriella '18
"This program is the best for girls like me who have different cultures and backgrounds. This should be in more schools." Natala '18
"Through the SPEAK community, I have received the opportunity to meet young women like myself who aspire to have careers they eel are worth chasing and we have met career professionals who have mentored us on how we can reach our goals." Ecstacy '18
"When I first joined SPEAK, I wasn't expecting to be on a right path just through several months. After having meetings with my mentor, I've gained a major experience of success. I had understood what I am best in, and what future job I want to tie up my life with! You don't have to start over to be on the right path—just find what you love and do it a lot because loving what you do is happiness." Anastasiia '18 with one of her mentors, Executive Director at Estee Lauder at the 2018 SPEAK Summit.
College Application and Decision Process
"This was especially helpful during the college applications and college decision process. I remember one of my mentors advising me to broaden my horizons and apply to liberal arts schools rather than all STEM schools. One of my mentors wrote a recommendation letter for me, which helped me get into the college of my dreams." Shainu '16
An Experience Of Your Life
"Before I joined this program, there were a lot of things I wasn't interested in — I didn't even think about it. For example, I didn't even think that college was that important, but now I know that it is an opportunity for me. A high school diploma and a college degree is really different. Mentors can even help you sort out your emotions and things that you're stressed about. They will help you make good choices for your future and for your present, too." Sayyora '18